Inspire and motivate students to pursue careers in Engineering, Science, Technology and Mathematics through participation in a project-based-learning robotics education program addressing real-world issues.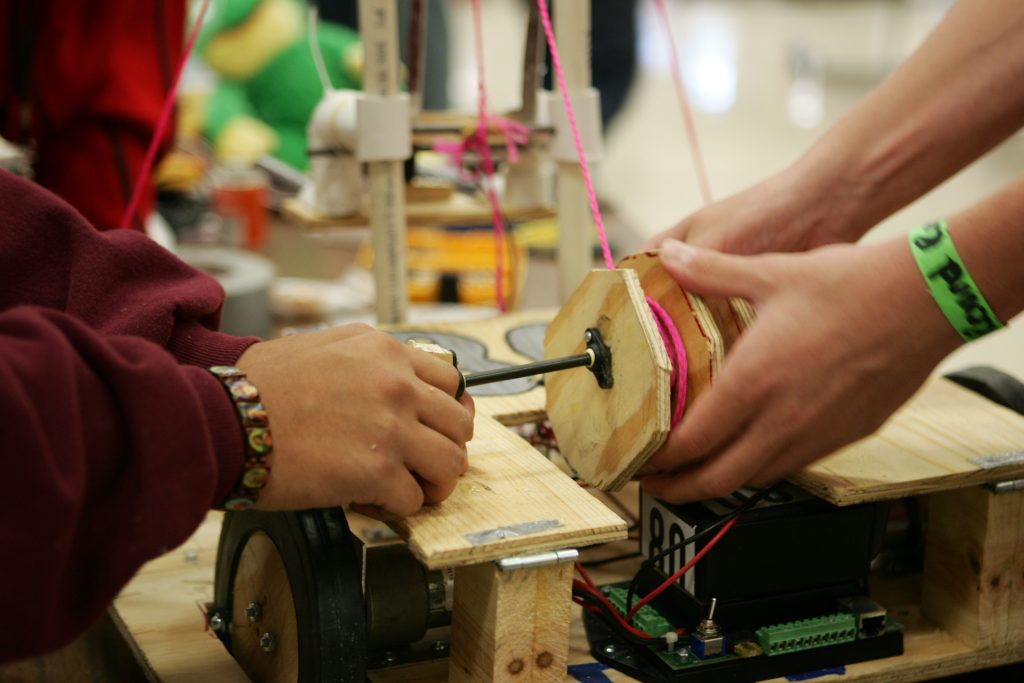 BEST is a volunteer, non-profit organization executing a STEM education program throughout the United States.  BEST is an extracurricular academic experience that engages students through teamwork, self-directed learning, apprenticeship, and problem solving.
Our Core Principles
Students are the primary participants and benefactors. 
Students perform all of the work. 
There are no participation fees for schools.
Equipment is provided at no cost to participating schools.
BEST is an equal opportunity program. Any public, private, or home school may participate in BEST.
Leave us a note and we will get back to you